China Curved galvanized welded wire mesh
Views:1 Author:Site Editor Publish Time: 2019-03-08 Origin:Site Inquire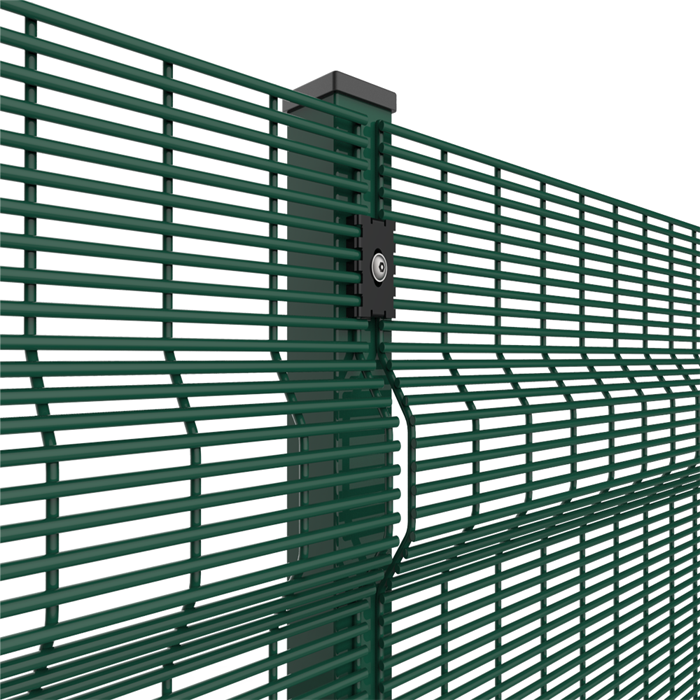 China curved galvanized welded wire mesh is one of MOQI's best-selling products. The galvanized plating mesh has an aesthetically pleasing design and safety.
Curved galvanized welded wire mesh, also known as triangular curved mesh fence or Derricks fence, it uses hot dip galvanized cold drawing, galvanizing instant welding surface treatment high adhesion, electrostatic spraying and other production processes. The unique design of the curved galvanized welded mesh fence makes the overall product line more smooth. The design of the column groove, there is no connection between the column and the mesh, and the whole can not be removed and safer.
The triangular curved welded fence panels are made of high-grade steel wire. Welded together by parallel horizontal and vertical lines to form a solid panel. Appropriately sized triangular bends and suitable powder coating colors are available in a variety of colors, such as yellow, green, and red, which give this product a unique aesthetic. Through the different color combinations of the pillars and the grid panels, it makes the fencing very pleasing. The columns usually have plate flanges and expansion bolts for quick installation. Curved galvanized welded wire mesh are often used in conjunction with peach columns, square columns or cylinders. Customers can choose one of them according to their preferences.
Curved galvanized welded wire mesh have been widely used in highways, highways, railways, airports, factories, buildings, residential areas, ports, urban green spaces, gardens, flower beds and green spaces. The triangular welded mesh fence has the characteristics of high strength, good rigidity, beautiful appearance, wide field of view and simple installation.
If you have any other questions about the triangular curved mesh fence, please feel free to contact us.